I definitely haven't given this trip the attention it deserves, as a lot of incredible moments came out of Cleveland. From the food, to the road trip memories, how I grew as an athlete, and where it is taking me - here's to taking a moment to give it the needed attention. Further, how it's opened doors for much more to follow.
Each shot depicts an aspect of the race and adventure. A mix of the science in sport that I geek over, race results (plain and simple), but also the pure stream of thoughts that flow.
Cleveland - Nationals - 8.10.18 - 8.12.18
racing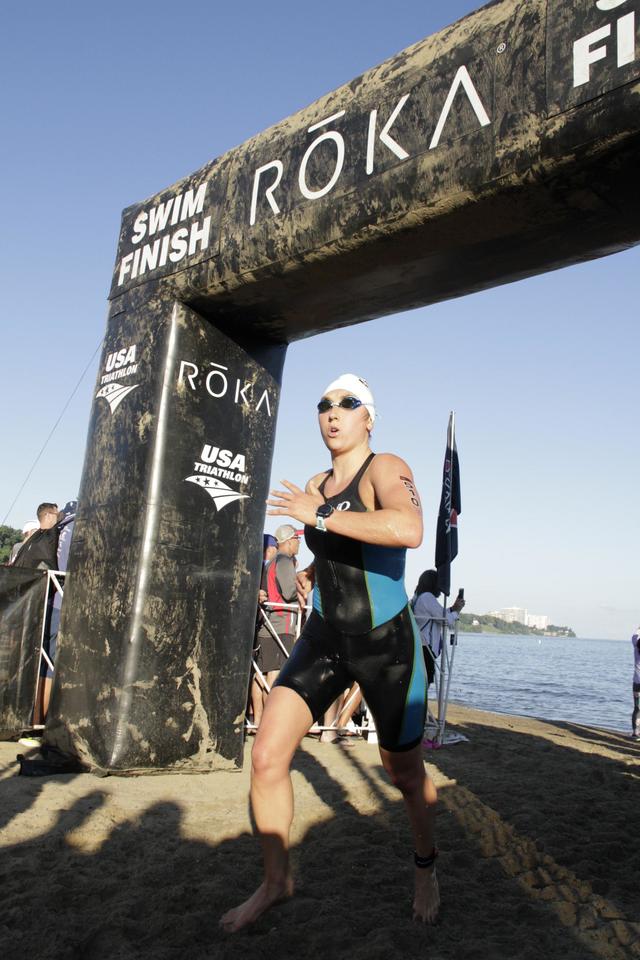 Let's fast forward past the moment when there was an E.coli outbreak and the swim almost didn't happen, to the unbelievable morning sunrise and Lake Erie swim. For some reason when it comes to the swim, it's hard for me to get up and go, or really judge my pace. I'm used to the black line and going all out…and that's far from the case in open water. Usually, people get super intense, warm up and sprint. Usually, I like to do the opposite of what everyone else does. This means taking it easy and bringing it home. When it comes to triathlons, so much of it feels like fun rather than racing, so a major area of improvement learning how to switch gears (as opposed to admiring the sunrise, not wearing a wetsuit, making friends, and barely getting to the starting line in time). This was one hell of a wonderful swim (and that's probably not what I should walk away saying…so there was more left in the tank here). Considering this is my strength, I realized that I need to race this harder.
Time: 26:24/100yd
Pace: 1:23
Place: 5th in AG, 22 Gender, 123 Overall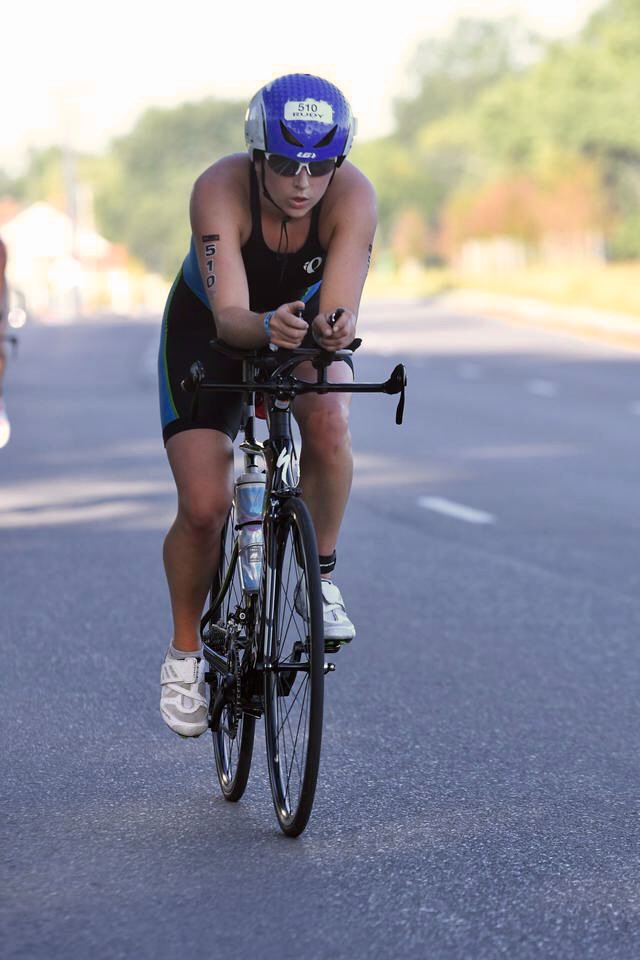 Now, a week before this race I bought and was fitted for a new bike (s/o to Rocktown for whipping this up quick and being one hell of a help still!). So this was the first time I really got to whip her out….and the feeling was nothing short of what I imagine flying feels like. For the first time, I wasn't the one getting passed by everyone. That was quite the feeling. Coming right off doing the Half, this felt like a piece of cake. Hit my targets, never went as fast, and nothing feels more liberating than riding your bike on the highway with 4 wide-open lanes of road to yourself. Win: first time averaging +20 mph and not getting by everyone!
Time: 1:10:17
Pace: 21.22 mph
Place: 8th AG, 75 Gender, 503 Overall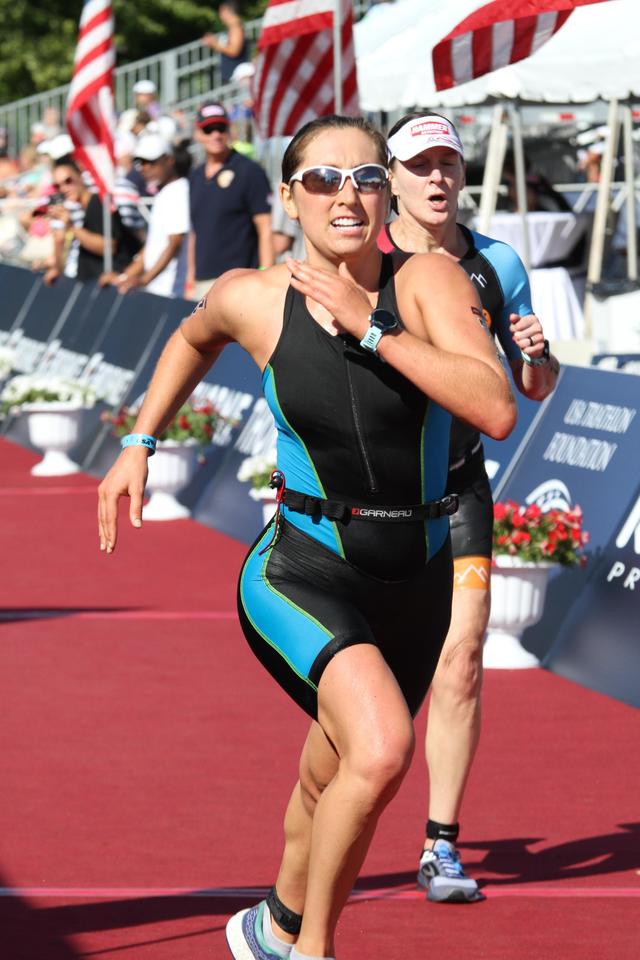 This hurt. I thought I bonked. I truly thought I had hit my end here. I spotted a disappointing pace on the watch and that was the last time I looked at it the rest of the race. I was thirsty. Feeling the heat. Overcome with depletion. There were these 2 massive hills on the loops and I savage mode went into full swing. This is testament to how important it is to not match physiological sensations to performance because little did I know that I was holding my fastest pace to date.
Time: 42:57
Pace: 6:54/mi
Place: 7th AG, 58 Gender, 428 Overall
FOOD
Most of this trip revolved around the poppin' vegan scene (who would have guessed!?). Needless to say, I think my performance in food selections overshadowed my racing. The pictures/comments say it best.
Winners: 
FUN
All around, I walked away asking myself, how can I do this all the time? Experience this world through triathlons, my plate, meeting new friends, and exploring with great company. So effortlessly living out my lifestyle of swimming, biking, running, sustainable living, nutrition, health, science, entrepreneurship. It's all coming together so organically as I continue simply training, improving myself, sharing my ideas and skills, and getting after life with no reservations.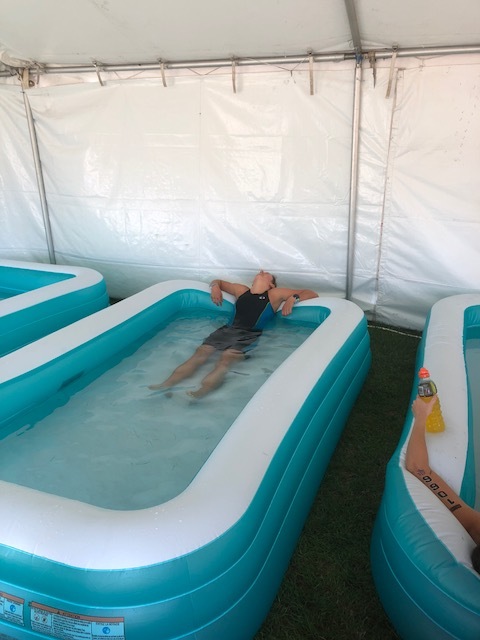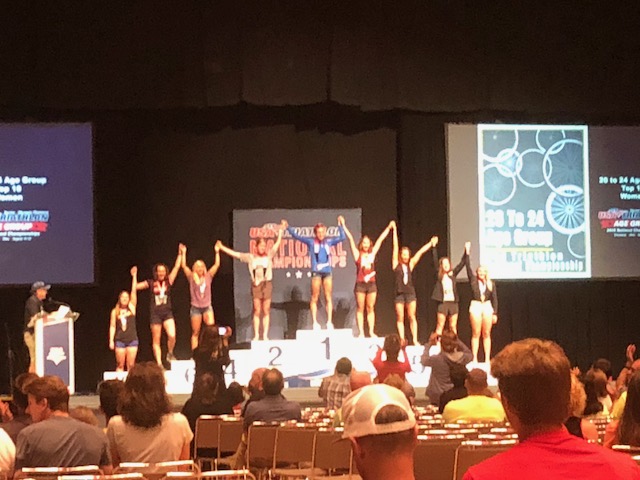 Overall: 5ht place in the US for the Female 20-24 category. Left with lots to improve on, zest for this life, valuable learnings, and a major itch for more.
Next stop: Switzerland. To be honest, not sure how this whole thing works but evidently a top 18 finish secures you a spot on Team USA for World's. I'm just out here doing what I love and making it happen.